Evaluating the efficacy and impact of digital health-based mindfulness intervention on emotional wellbeing and glycaemic control in women with gestational diabetes
---
Prabhadini Godage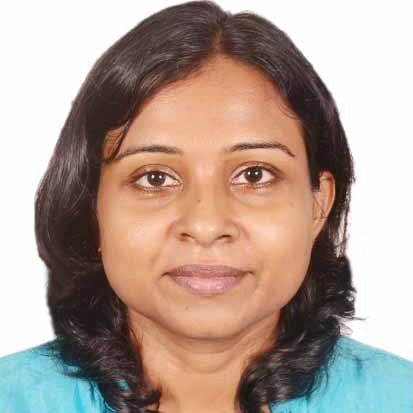 ---
The research plan, titled "Evaluating the Efficacy and Impact of Digital Health-Based Mindfulness Interventions on Emotional Wellbeing and Glycaemic Control in Women with Gestational Diabetes," addresses the complex challenges faced by pregnant women diagnosed with gestational diabetes mellitus (GDM). Pregnancy, with its physical and emotional changes, can be both exciting and stressful, and the diagnosis of GDM only adds to the complexities. GDM, a form of diabetes that develops during pregnancy, poses risks to both mothers and newborns, extending beyond the pregnancy itself. Managing GDM requires strict control of blood glucose levels, involving lifestyle modifications and frequent medical visits, which can significantly impact the mental health of pregnant women. Elevated anxiety levels, which affect more than 40% of individuals with GDM, can have adverse physiological effects, potentially worsening blood sugar regulation.
In recent years, mindfulness, defined as self-regulated attention to the present moment with an open and non-judgmental attitude, has gained traction as an effective psychological and clinical intervention. Mindfulness-based interventions have shown promise in reducing anxiety and stress in various populations, including pregnant women. However, there is a significant gap in the research when it comes to evaluating the efficacy of digital health-based mindfulness interventions specifically tailored to women with GDM.
The research plan outlines clear aims and objectives. The primary aim is to assess how digital mindfulness interventions can impact the emotional wellbeing and glycaemic control of women diagnosed with GDM. To achieve this, the research plan proposes a structured methodology:
First, a systematic review of existing literature will be conducted to identify digital mindfulness intervention for pregnant women, with a particular focus on emotional wellbeing. This will provide the foundation for understanding the current landscape of interventions in this context.
Second, focus group discussions will be organized, involving obstetricians, midwives, and pregnant mothers with GDM. These discussions aim to explore their needs and wishes with regards to the design of a digital mindfulness app for GDM mothers.
Third, an existing mindfulness app will be adapted to meet the unique needs and concerns of pregnant women with GDM. This adaptation will incorporate mindfulness-based stress reduction techniques and blood sugar monitoring features to cater specifically to the requirements of this population.
Finally, a pilot study will be conducted to measure the impact of the modified mindfulness app on stress reduction and blood sugar control among women diagnosed with GDM. Pre- and post-intervention assessments will provide valuable data to evaluate the app's effectiveness in addressing the emotional and physiological aspects of GDM.
In conclusion, this research plan holds significant promise for improving the quality of care and outcomes for pregnant women with GDM. By evaluating the potential benefits of digital health-based mindfulness interventions and assessing their feasibility in clinical settings, this research seeks to address the multifaceted challenges faced by women during this critical phase of pregnancy. Ultimately, the aim is to enhance the emotional wellbeing and glycaemic control of women with GDM, positively impacting both their immediate and long-term health outcomes.
Supervisors
Primary
Dr. Oonagh Giggins, NetwellCASALA
Secondary
Dr. Julie Doyle, NetwellCASALA
Expected completion date of study
May 2026
Publications to date:
Ranasinghe, L.I., Wedisinghe, Y., Kahandagamage, L.R.K., Gunathilaka, R., Jayalath, D., Deerasinghe, A., Chandraratne, N., Jayawardana, T.U., Samaraweera, P., De Silva, P., Gunawardana, M.N., Ranasinghe, R.A.S.U., Premasiri, R., Dinugala, A., Weediyawatta, G., Epasinghe, U., Godage, P., Ahangama, N.N., Rajapaksha, R.M.D.N.K., Kumari, Y.M.A.U., & Jaysuriya, W.A.A.R. (Year). WP-COVID, a Web Based Computer and Mobile Application for COVID-19 Disease Surveillance. International Journal of Health Systems Resilience. Retrieved from https://injhsr.com/?p=288
De Silva, N., Priyabhashini, G., Godage, P., Premakumara, P. and Pathmeswaran, A., 2012. Feasibility of Introducing General English as a University Entry Requirement for Medicine: Results of a National Survey. Sri Lanka Journal of Advanced Social Studies, 2(2), p.23-41.DOI: https://doi.org/10.4038/sljass.v2i2.6205