An exploration of the potential contribution of mobile health apps in older outpatients' cardiac care
---
Yohanca Diaz-Skeete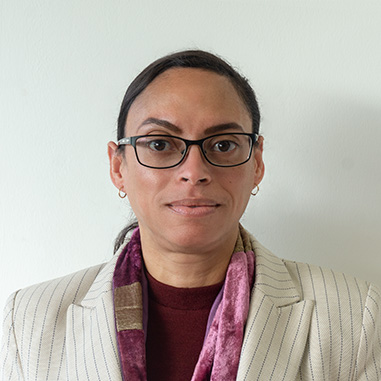 ---
Heart Failure (HF) is the chief cardiovascular condition leading to hospitalization and re-hospitalization in older adults, with significant cost implications for the State and quality of life of older patients and their families. Medications used to treat cardiovascular conditions often contribute to polypharmacy. In addition, although one in three people aged over 65 years report polypharmacy, they are responsible for more than half of hospital outpatient and inpatient visits in this age group. Medication apps allow patients to track their medications and set up reminders so they do not miss a dose. Technology has potential to improve both patient experience and medication adherence as well as enabling patients to be active participants in medication reviews. However, strategies for integrating health apps and other technology into clinical practice must ensure they meet their potential in improving patient outcomes and creating value for all users.
Many patients are tracking their health data with wearables and through apps but there is limited evidence on the supporting the role that apps may play including medication management. Clinicians are calling for better understanding on how apps work before recommending them to their patients. The aim of this study is to explore the role of mHealth medication management apps in supporting the care of older outpatients with heart failure (HF) and the impact that mHealth has on staff working practices.
A three-month trial of a selected medication app will be undertaken by older patients (over 65 years of age) attending a HF clinic. Pre and post-trial, semi-structured interviews will be conducted with patients to evaluate their:
General attitudes towards the intervention, including their reasons for participation, choosing an internet-delivered format and their expectations.

Acceptance of the app.

Adherence to the app. Semi-structured interviews will also be conducted with healthcare professionals to examine changes in working practice.
Supervisors
Primary
Dr Lucia Carragher, NetwellCASALA, DkIT
Secondary
Dr Ann Coyle, HSE General Manager for Health and Wellbeing
Expected completion date of study
June 2022
Publications to date
Ekerete I, Garcia-Constantino M, Diaz-Skeete Y, Nugent C, McLaughlin J. (2021) Fusion of Unobtrusive Sensing Solutions for Sprained Ankle Rehabilitation Exercises Monitoring in Home Environments. Sensors, 21(22), p. 7560 doi: 10.3390/s21227560
Ekerete I, Garcia-Constantino M, Konios A, Mustafa MA, Diaz-Skeete Y, Nugent C, McLaughlin J. (2021) Fusion of Unobtrusive Sensing Solutions for Home-Based Activity Recognition and Classification Using Data Mining Models and Methods. Applied Sciences; 11(19), p. 9096 doi:10.3390/app11199096
Diaz-Skeete YM, McQuaid D, Akinosun AS, Ekerete I, Carragher N, Carragher L. (2021) Analysis of Apps with a Medication List Functionality for Older Adults with Heart Failure Using the Mobile App Rating Scale and the IMS Institute for Healthcare Informatics Functionality Score: Evaluation Study, JMIR Mhealth Uhealth, ;9(11), p e30674 doi: 10.2196/30674 PMID: 34726613
Akinosun AS, Polson R, Diaz-Skeete Y, De Kock JH, Carragher L, Leslie S, Grindle M, Gorely T (2021) Digital Technology Interventions for Risk Factor Modification in Patients with Cardiovascular Disease: Systematic Review and Meta-analysis, JMIR Mhealth Uhealth, 9(3), p. e21061, doi: 10.2196/21061
Ekerete, I., Garcia-Constantino, M.F., Díaz-Skeete, Y., Giggins, O., Mustafa, M., Konios, A., Pouliet, P., Nugent, C. & McLaughlin, J. (2020). Data Mining and Fusion of Unobtrusive Sensing Solutions for Indoor Activity Recognition. 42nd Annual International Conference of the IEEE Engineering in Medicine and Biology Society (EMBC), Montreal, QC, Canada. IEEE, pp. 5357-5361. doi: 10.1109/EMBC44109.2020.9175896
Díaz–Skeete, Y., McQuaid, D., Giggings, O.M. & Beaney, P. (2019) Enablers and obstacles to implementing remote monitoring technology in cardiac care: A report from an interactive workshop. Health Informatics Journal, 26(3) doi:10.1177/1460458219892175
Díaz - Skeete, Y. & Carragher, L. (2018). Telemedicine Management of Older Cardiac Patients in Ireland - Workforce Transformation in a Public Health Care System: Lessons to be Learnt. In: Multiconference on Computer Science and Information Systems (MCCSIS), 10th International Conference on e-Health, 17th -20th July, Madrid. [Online]. Available here